The price of your painting will depend on its size and intricacy. My aim is to suit your requirements and budget. I have listed a rough guide below.
COPIES
It is possible to create high quality giclee art prints of any painting at low cost. This is ideal if, for example, I paint your family pet and other members of the family would like a copy. Again, the price depends on the size of picture but most dogs/horses will cost approx £25 each. Ideal for offspring away at school or uni!
VOUCHERS
Gift vouchers are available to make present giving really easy! They can either be sent to you or to the recipient directly.
APPROXIMATE PRICE GUIDE
A small portrait, ideal for a small dog or where there is limited wall space.
Large, more detailed portrait ideal for the larger dog or a horse OR
Framed medley of cats OR
Framed medium/large portrait
Large portrait with vignettes OR
Portrait of two dogs or horses OR
Framed large portrait OR
Portrait of dog or horse with a watercolour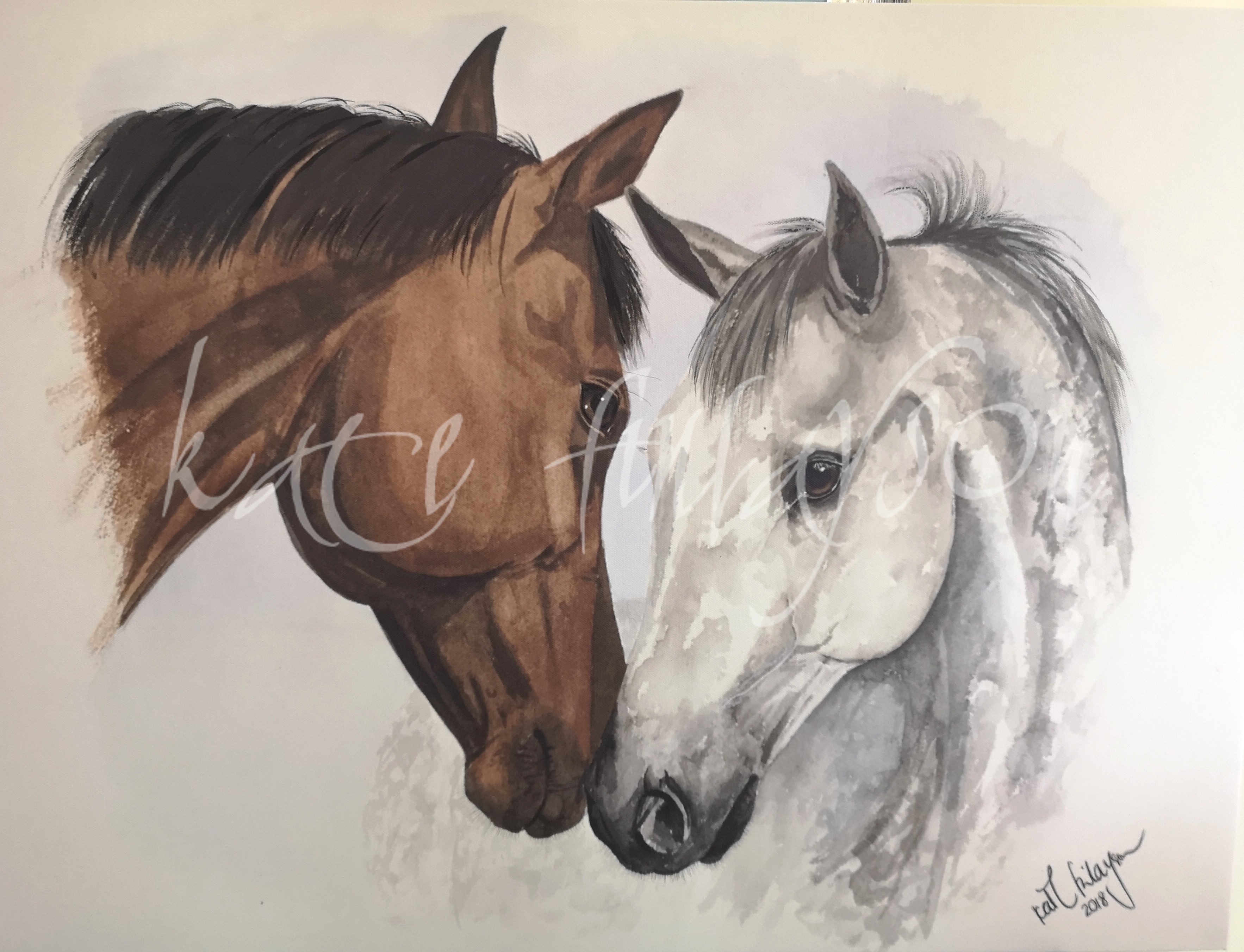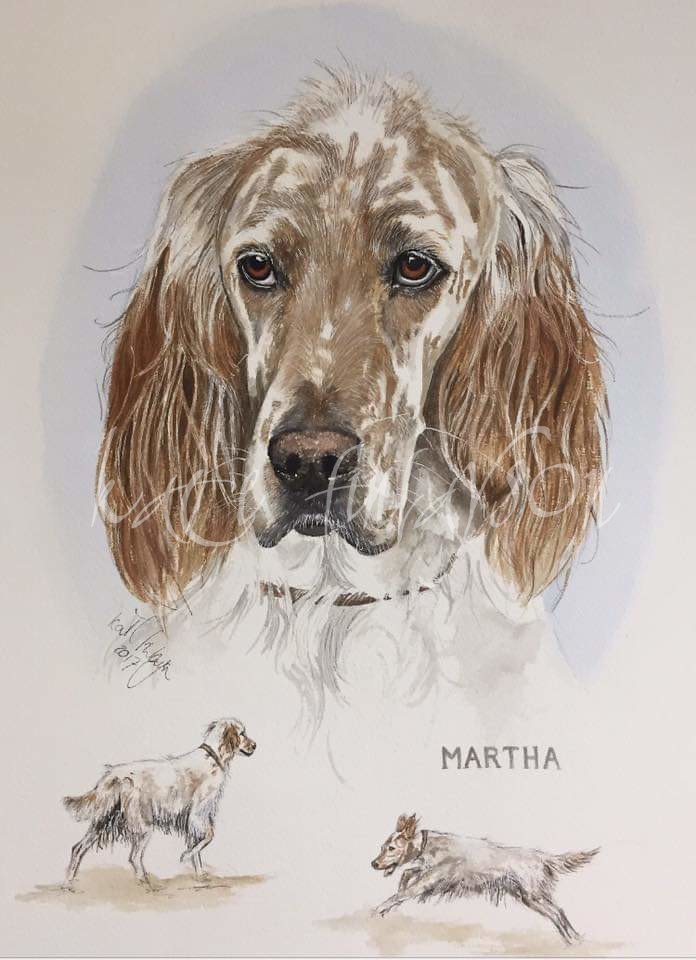 Spectacular, fantasy portrait of yourself or chosen subject. Will you choose to be Venus emerging from the sea, a Gladiator, a superhero or perhaps a mythological character? The choice is yours!
50% deposit on placing the commission, the remainder to be paid before shipping.
10% discount offered on 2+ commissions. Family and friends are also eligible for the discount if ordered at the same time.
For Sale
Box canvas prints. Limited edition, hand finished
50cm x 70cm £275, £500 for two
Other sizes are available
Hand finished limited editions on whitewashed pinewood
60cm x 90cm £395
Framing
Your painting is vulnerable to damage so I suggest the following options:
Dry mounting your picture which will prevent the paper from warping, now or in the future. Presenting the picture with a mount card and wrapped in acetate, which not only protects it from damage but presents it attractively: ideal if it is a present or if you would prefer to have the painting framed yourself. Total cost approx £20, depending on size.
Framing will protect your picture and show it off at its best. I have an excellent local framer who offer a wide range of mounts and frames, and I will organise this for you with pleasure. Approx price £80 – £140 depending on size and chosen frame.
Delivery
Depending on distance, it may be possible for me to deliver your painting, or for you to pick it up from me. I can organise a courier, with custom-made protective box, to most parts of the UK for £30.